Our Dogs
We have at present four Border Collie sheepdogs, Fly, Peg, Jan & Dolly and our elderly pet Labrador, Esther, who will, along with Fly, celebrate their thirteenth birthday this year.
As mentioned before, we only began keeping sheep so that we could train Fly for sheepdog trialling. We continued this pastime for many years, travelling all over the country & bought our other part trained dogs in for this purpose.
For the last two years we haven't competed at any trials after unexpectedly losing Cim, our most successful trialling dog, at the early age of eight, three years ago.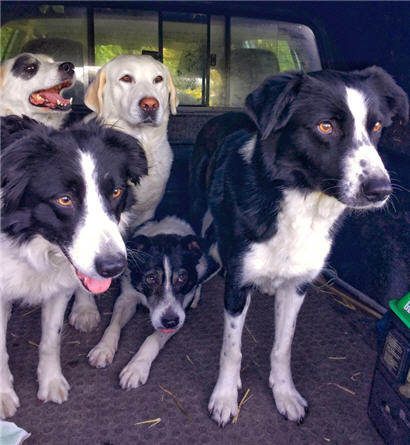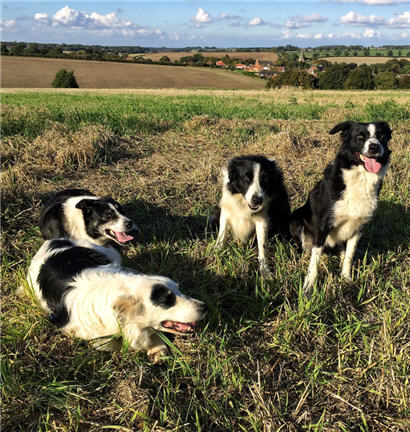 The sheep have since taken up most of our time instead, as we continue to improve and expand the flock & take part at country shows to promote these beautiful primitive rare breed sheep.