Click-em Wood Sheep
The Click-em Wood flock comprises of 33 Pedigree Hebridean breeding ewes and in 2015 we bought a new pedigree ram from the Northamptonshire Wildlife Trust. His pedigree name is Lings James.
The Castlemilk Moorit flock has expanded to 15 registered breeding ewes, one of which has 5 primitive championships to it's name. The ram's name is Penmill Tarragon who's details can be found in the RBST combined flock book.
This is also a primitive breed on the RBST at risk list.
Our Hebridean Sheep Society flock no. is 6150 and the name for both flocks is Click-em Wood.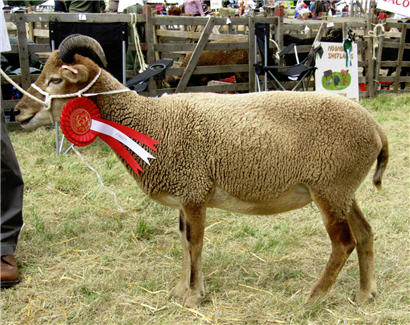 Lily at the Malton Show Sunday 3rd July 2016.
Our 2016 show season has only just begun. We have had a first place with our Hebridean ram 'James' & our Hebridean ewe 'Ethel', a first with the Hebridean family group & also with our Castlemilk shearling ewe 'Lily'
If you want to know more about Hebridean's or local shows then why not click the rosette to visit the Hebridean Sheep Society website.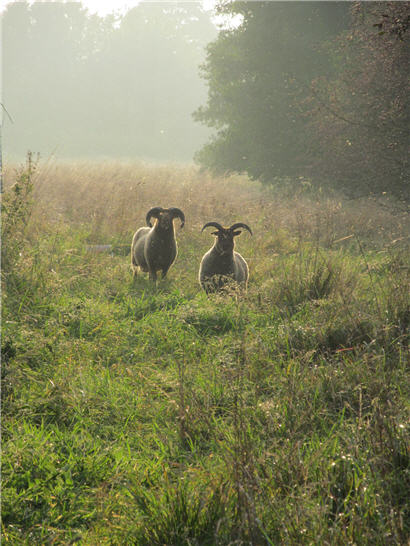 Showing 2015
We had a very successful summer and we gained prizes with our sheep at all the shows we attended.
We entered shows at Malton, Driffield, Ryedale, Heckington, Bilsdale, Ashover & our nearest local show at Wragby.
Our most notable successes were at Heckington & Malton where our Castlemilk Moorit ewe 'Camellia' was crowned primitive champion at both shows. Our homebred Hebridean lamb 'Macy' gained first places at Heckington & Ryedale Shows and our homebred Hebridean ewe 'Maude' was awarded primitive champion at Bilsdale & Wragby Shows. In addition to this our Castlemilk Moorit ram 'Penmill Tarragon' achieved three 1st places over the summer.